5 Ways to Save Money on HubSpot – Secret Discounts, Savings, and Freebies
HubSpot is one of the most powerful, intuitive, and capable marketing automation platforms on the market. However, many businesses are skeptical about taking advantage of this sophisticated platform due to affordability concerns. Luckily, we have put together a list of five HubSpot tips, tricks, and secrets that allow you to begin using the platform for free, so you can take full advantage of its many capabilities for pennies on the dollar.



Save $6,000 on Onboarding Fees and Pay $0 Instead
When you purchase Sales / Marketing Pro or Enterprise marketing plans from HubSpot, they will assign you an account manager to guide you through the onboarding process through scheduled calls. This process comes with a cost of $3,000 or $6,000, depending on the plan. However, these fees can be completely waived by partnering with a HubSpot Certified Partner, like Vonazon. We can thoroughly guide you through the HubSpot integration and onboarding process to ensure it is a seamless transition for everyone in your company.
LIMITED TIME - SAVE UP TO $6,000 - ACT NOW!
Are You Eligible for a FREE HubSpot Onboarding?*
Whether you are starting fresh with HubSpot as your CRM or switching over from another platform like Marketo, Pardot, or Salesforce, you need to find a knowledgeable Elite HubSpot partner who understands the platform.
Vonazon is your one-stop-shop HubSpot Elite Partner that will guide you through the entirety of the onboarding and integration processes. It is our #1 priority to ensure that your company fully understands HubSpot and will be able to fully take advantage of its powerful marketing automation tools.
Apply today for your FREE HubSpot Onboarding and get:


10

FREE Consulting Hours

No Commitments or Added Costs
No HubSpot Onboarding Fees

Plus!
Strategic planning/project prioritization for upcoming marketing endeavors

Technical account setup

Deliverability technicals

Branding basics

Key native integration setup
(website, CRM, etc.)
Asset creation

and much more!
*You must be a net new HubSpot customer planning to onboard pro or enterprise level products with a minimum HubSpot spend of around $800 / month.  We may consider smaller spends on a case-by-case basis.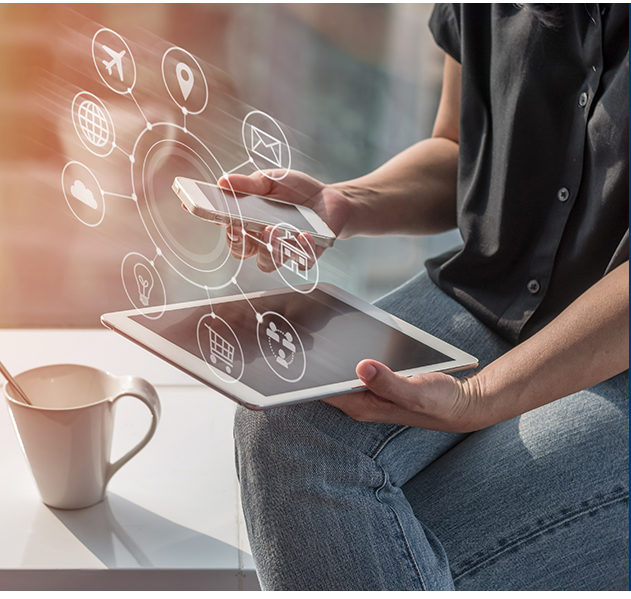 Terms and Conditions
Terms and Conditions:

1. Thank you for your interest in this program! We are excited to meet you.

2. In order to qualify you must be a great cultural fit for our agency and an overall pleasure to work with.

3. While we'd love to earn the right to work with you on other projects in the future, there are no additional strings attached – meaning there is no requirement to pay for any services from our agency to qualify.

4. You must be a net new HubSpot customer planning to onboard pro or enterprise level products with a minimum HubSpot spend of around $800 / month.  We may consider smaller spends on a case-by-case basis.

5. You will need to sign up for HubSpot in coordination with our agency.  If you're already working with a rep at HubSpot, that's OK.  In this case, you'll need to introduce us the agency that will be onboarding you prior to signing the contract in order to qualify for the free onboarding program and get your HubSpot onboarding requirements waived.  If you have very recently (within the last day or two) signed up for professional onboarding services through HubSpot, reach out to us anyway – we may still be able to help.

6. We reserve the right to limit access to the program, change the terms or discontinue an engagement for any reason.

7. If your contract with HubSpot churns or is discontinued within the first 12 months, you will be responsible for paying for our services.

8. This is not a substitute for a full agency retainer experience.  Many companies will require more than 10 hours of professional onboarding services.  Depending on the complexity of your needs and prior experience with CRM and marketing automation, you may need to seek out additional paid onboarding services.

9. This program is not intended to create downward pressure on the price of HubSpot professional services or services from other HubSpot service partners.  If we find out that this offer is in any way used to put financial pressure on HubSpot or another agency's pricing or packaging, please consider our offer for free services rescinded.

With over 500 successful HubSpot implementations, 300+ HubSpot certifications, and 8000+ custom-tailored sales and marketing strategies, Vonazon is established as one of the most trusted expert HubSpot agencies. There's a reason we're ranked in the top 1% of HubSpot Elite Partners, out of 6000 agencies worldwide – let us show you.

HubSpot offers a free version of their CRM that allows you to become familiar with the platform and its many features and tools. The free version also includes hours of valuable training videos that help you quickly get up to speed on HubSpot's dynamic platform.



Take Advantage of Discounts
If you are feeling limited by the free version of HubSpot, it's time to upgrade to a paid plan so you can enjoy all the robust features and integrations that come with a paid experience. HubSpot offers a 10% discount for those who pay annually as opposed to monthly. This alone would save you $19,200 per year on the Enterprise bundle.

However, entrepreneurs and startups can receive even deeper discounts with the following partnership programs:

Entrepreneurs: 30% off
Series A funded startups: 50% off
Seed stage startups with <$2 million funding: 90% off

HubSpot's pricing structure is dependent on the number of contacts you have in your database. Cleaning up your database to only include high quality marketing contacts can equate to thousands in yearly savings. Examples of contacts that are worth deleting include hard bounces from email campaigns, vendors, unsubscribes, and competitors.

Free Downloadable Guide
How To Run a Winning Inbound Campaign with HubSpot
Inbound marketing has become one of the most effective and powerful methods of converting leads into customers. Our guide shares winning inbound campaigns that can be performed using HubSpot to achieve your best marketing results yet.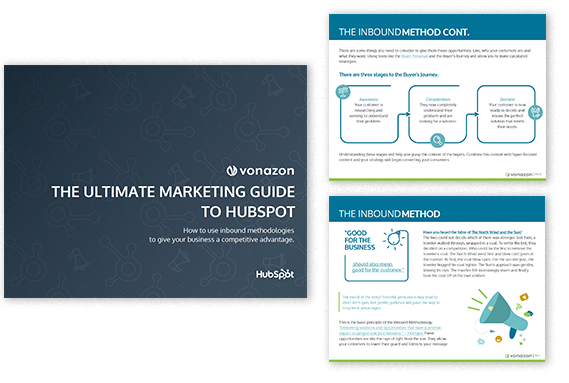 The Bigger the Suite, the Bigger the Discount
HubSpot offers up to a 25% discount if you get their full growth suite, which can save you $16,800 per year over the base plan. If there are features that interest you in packages beyond the base plan, it's recommended to spring for them right away so you can enjoy the savings that come with an upgraded annual plan.



Once you're ready to graduate from the free version of HubSpot to a paid suite, make sure to capitalize on the free trial. You will likely need to spend a few days setting up your account to utilize all the new features available, so why not receive that time for free? This is also an opportune time to partner with a company like Vonazon, who can provide training and set-up assistance that ensures you get the most out of the paid version of HubSpot.
The


Vonazon
Difference
Marketing exists to help support sales. We carry this fact with us throughout our work, recognizing that the solutions we provide as an agency must be valuable, measurable, and provide a positive impact on our partner's ROI.
Our growing team of skilled marketers makes it our mission to proactively improve our partners' businesses. Through consistent research and joyful collaboration, we work together to help you grow. Marketing isn't just our job; it's our passion.